Return To Blog
Patagonia Granite.
Kitchen Island Glows
---
By Gina Khrestsov - January 31, 2019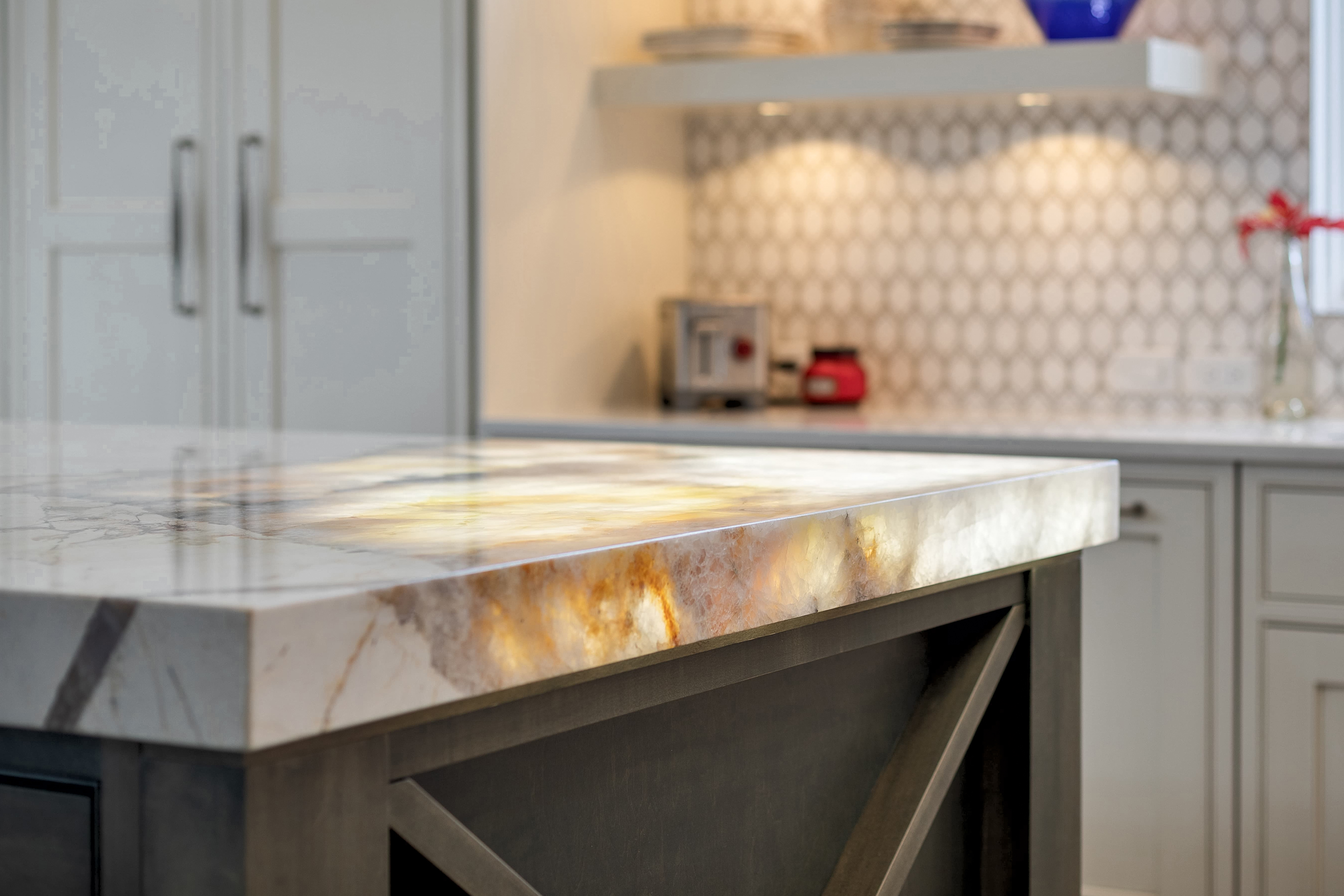 One of my favorite parts about our stone center business is seeing the final project come to end of construction. After all the labor is done, footprints and dust cleaned up, standing back and looking at the completed project, creates the 'proud' feeling- being part of the amazing journey. We, at YKSC, are so very grateful for all the designers and builders that we get to work with- the talent is amazing. We strive to provide the highest quality of fabrication and install at the clients' home. The kitchen is the most important room in the house. It should be durable enough to/and withstand wine spills or ketchup, to making DIY crafts with kids for their school projects. The specific selection of cabinets, flooring, hardware/appliances and the countertops is so imperative because that is where most of daily life happens, and it should be nothing less than perfect.
The project we recently completed was contracted by one of our long time partners in Design- Debbie Davis at Studio Design. The island measures at 85x45, material is 3cm Patagonia Granite from Galleria of Stone. The edge is built up to a flat 3" miter all around. The stone has a large amount of natural quartz stone throughout the slab, and this quartz is translucent. The client chose this specific slab to showcase its beauty in a way that is breathtaking. We built a special board of LED panels to place underneath to enhance the area where the quartz passes the light through.
The perimeter is 3cm Listra from Penta Quartz, it is a solid quartz color that does not compete but is rather a complimentary to the Patagonia slab on the island.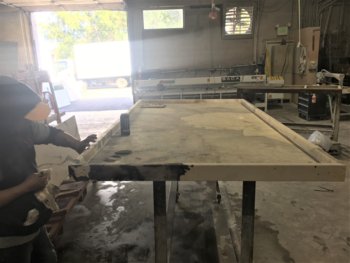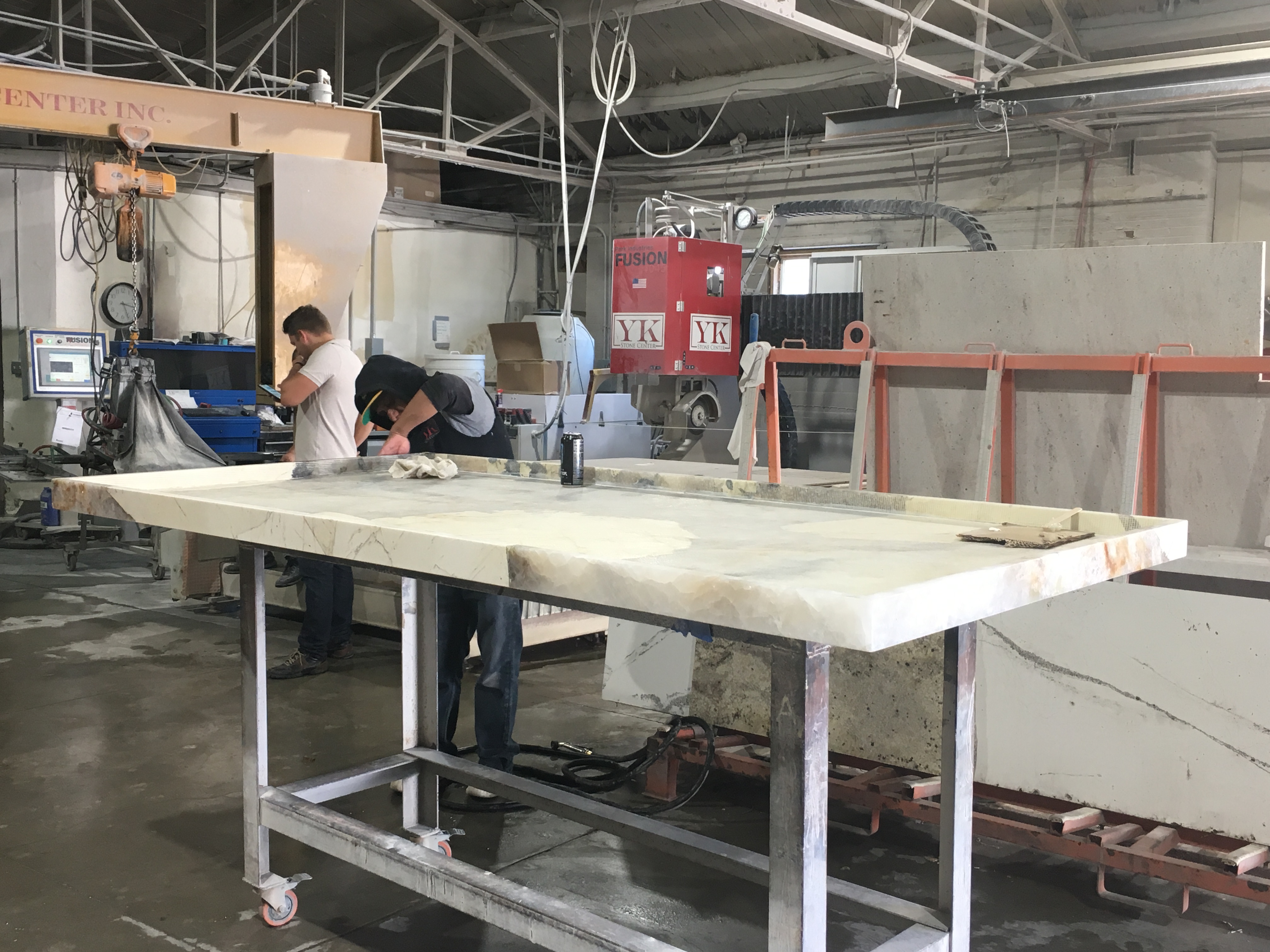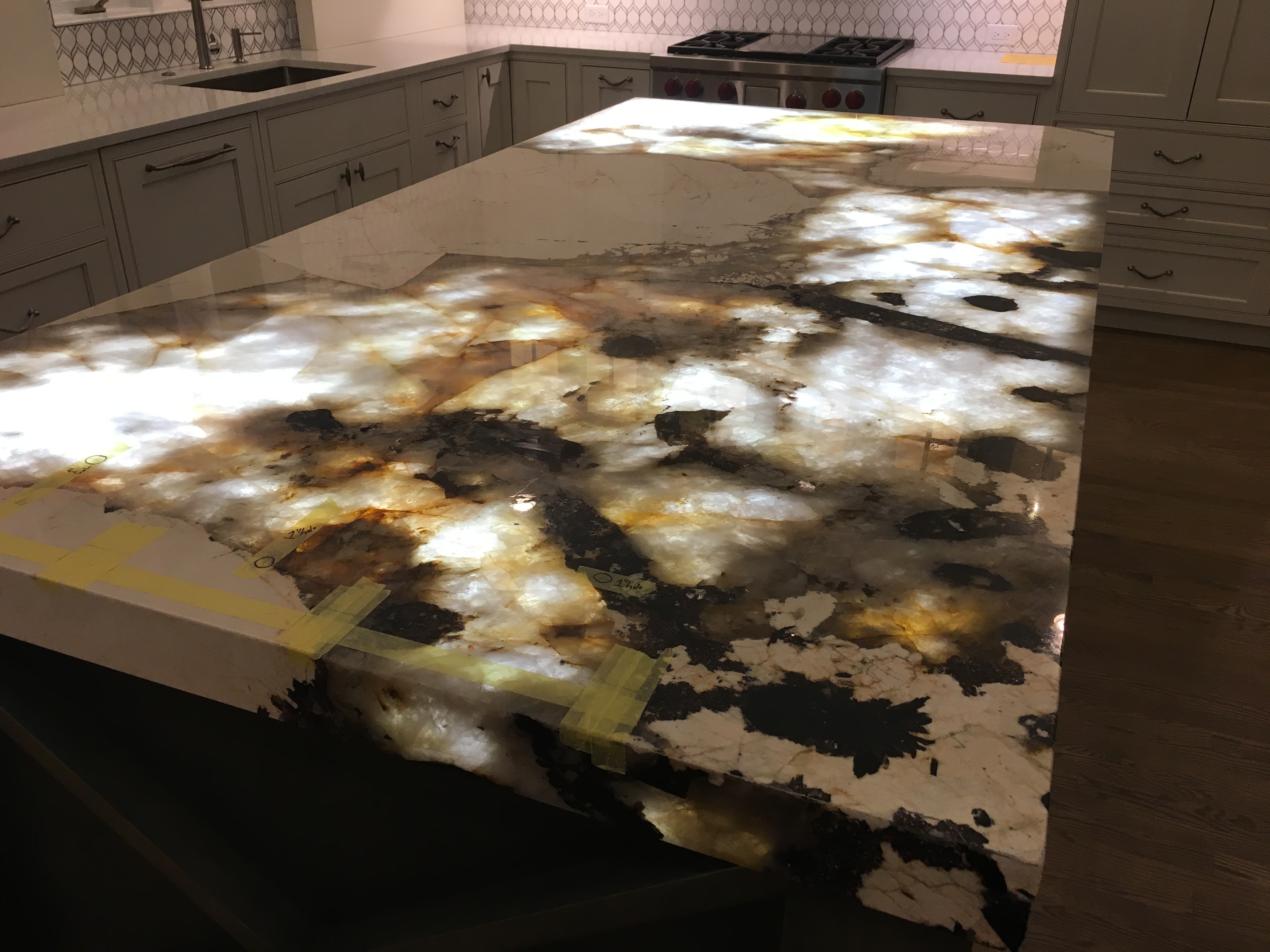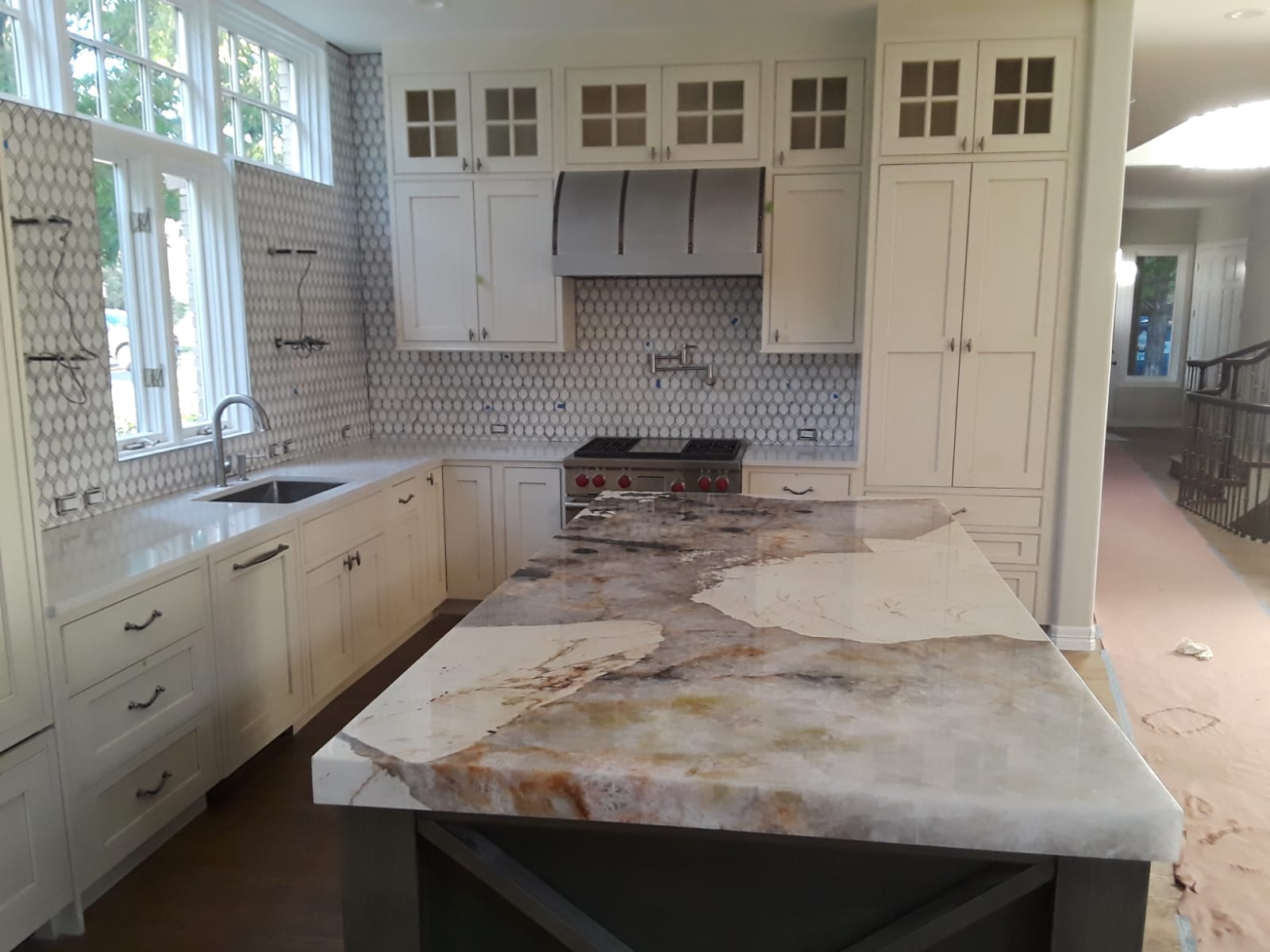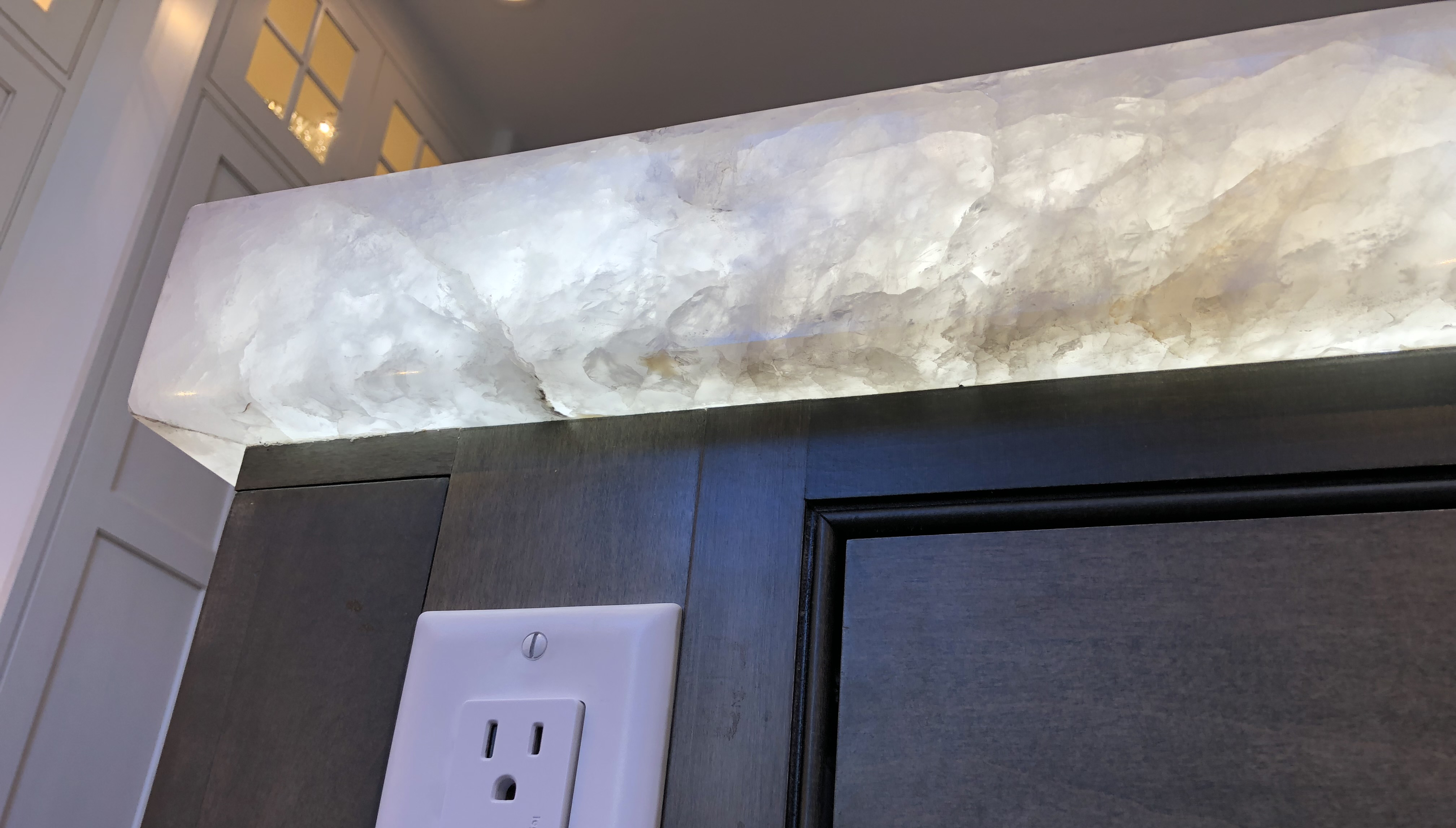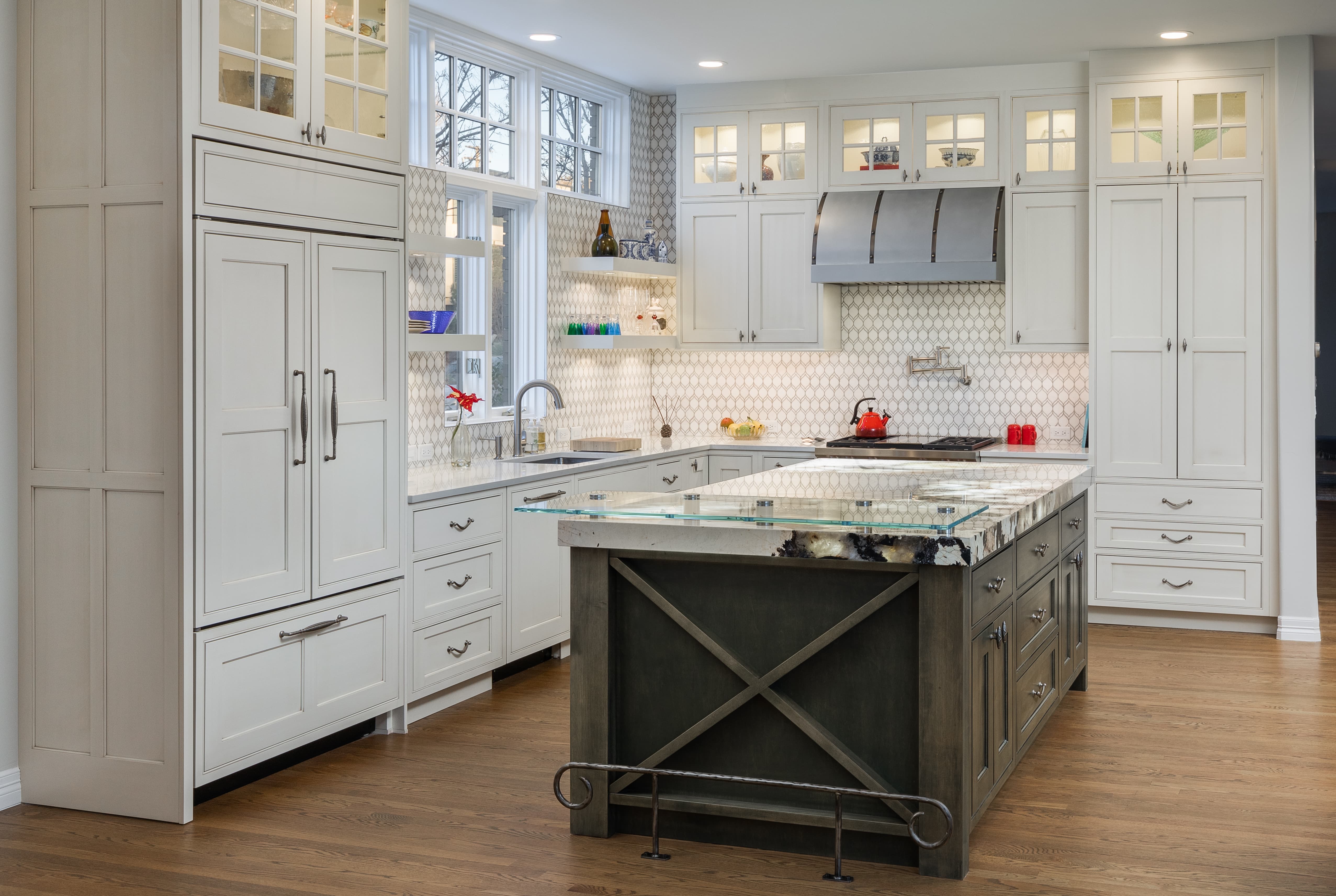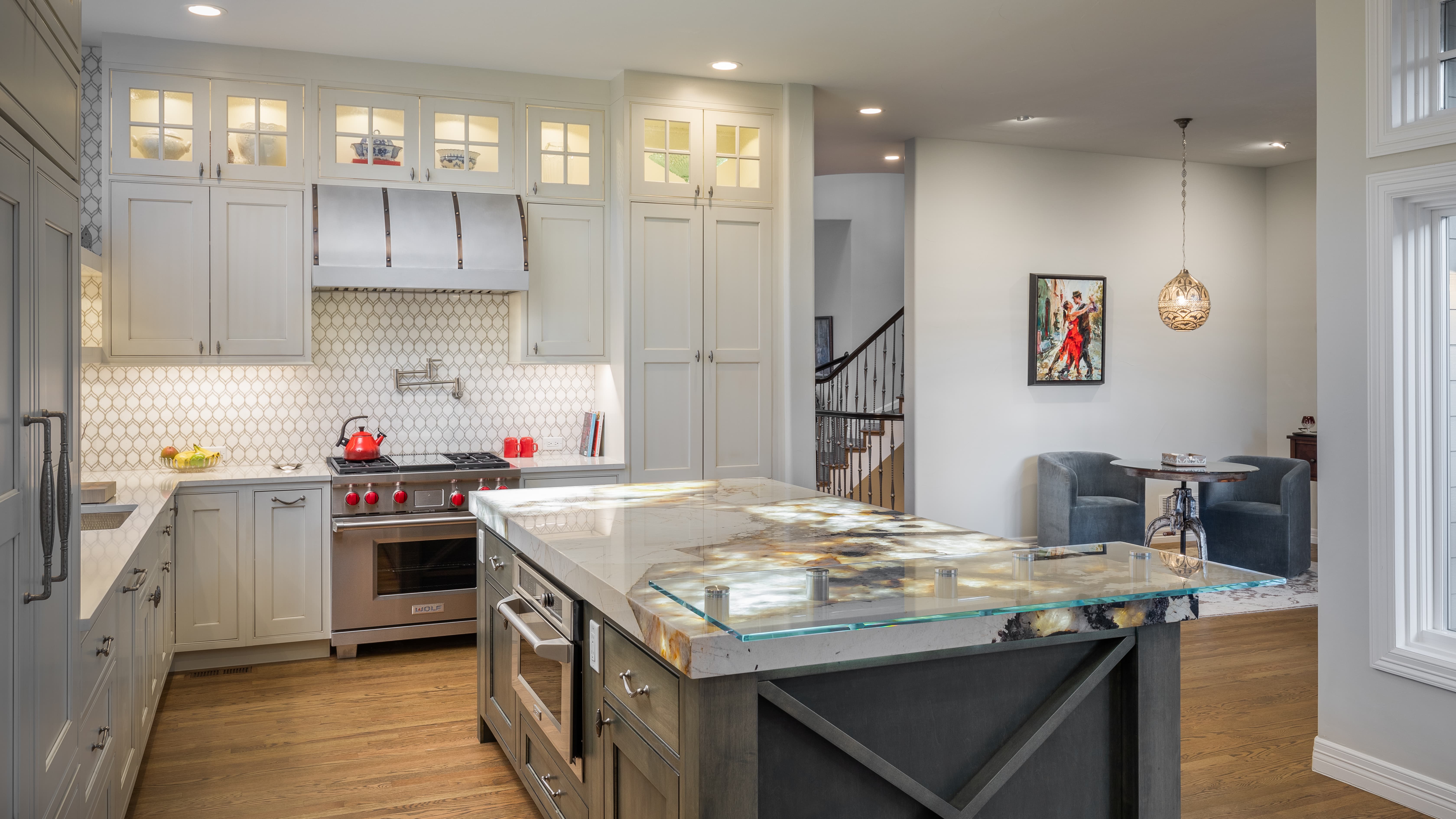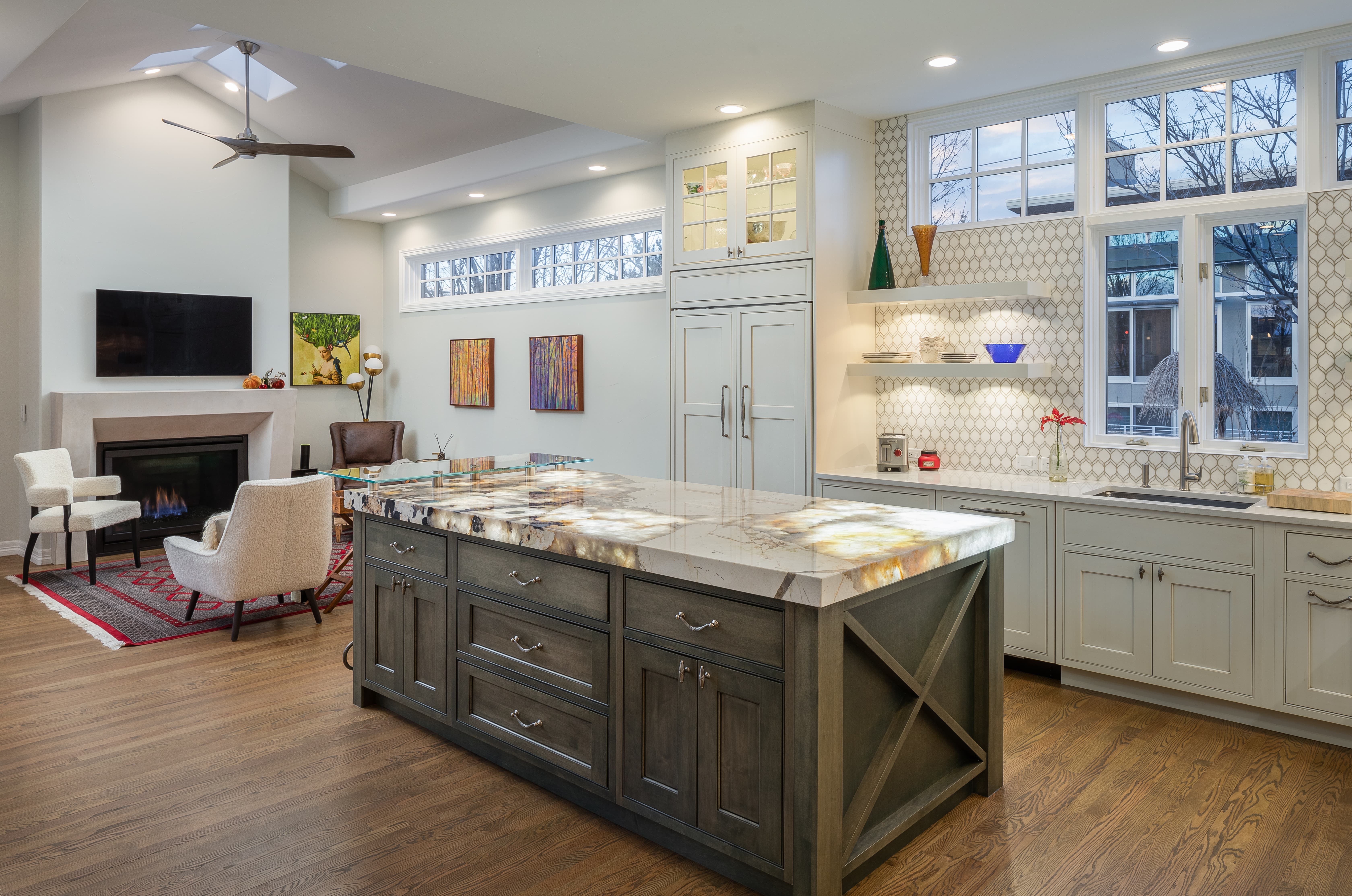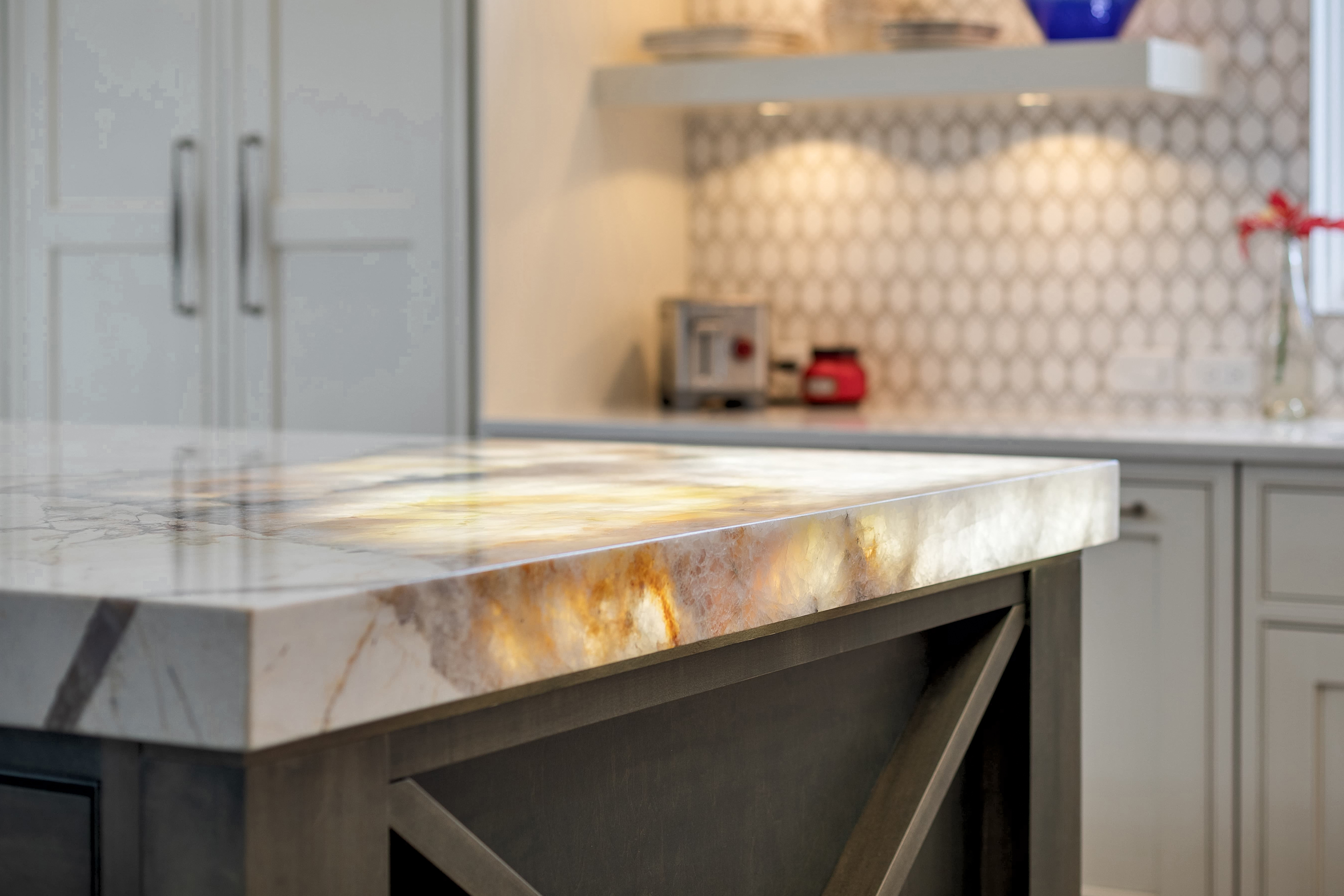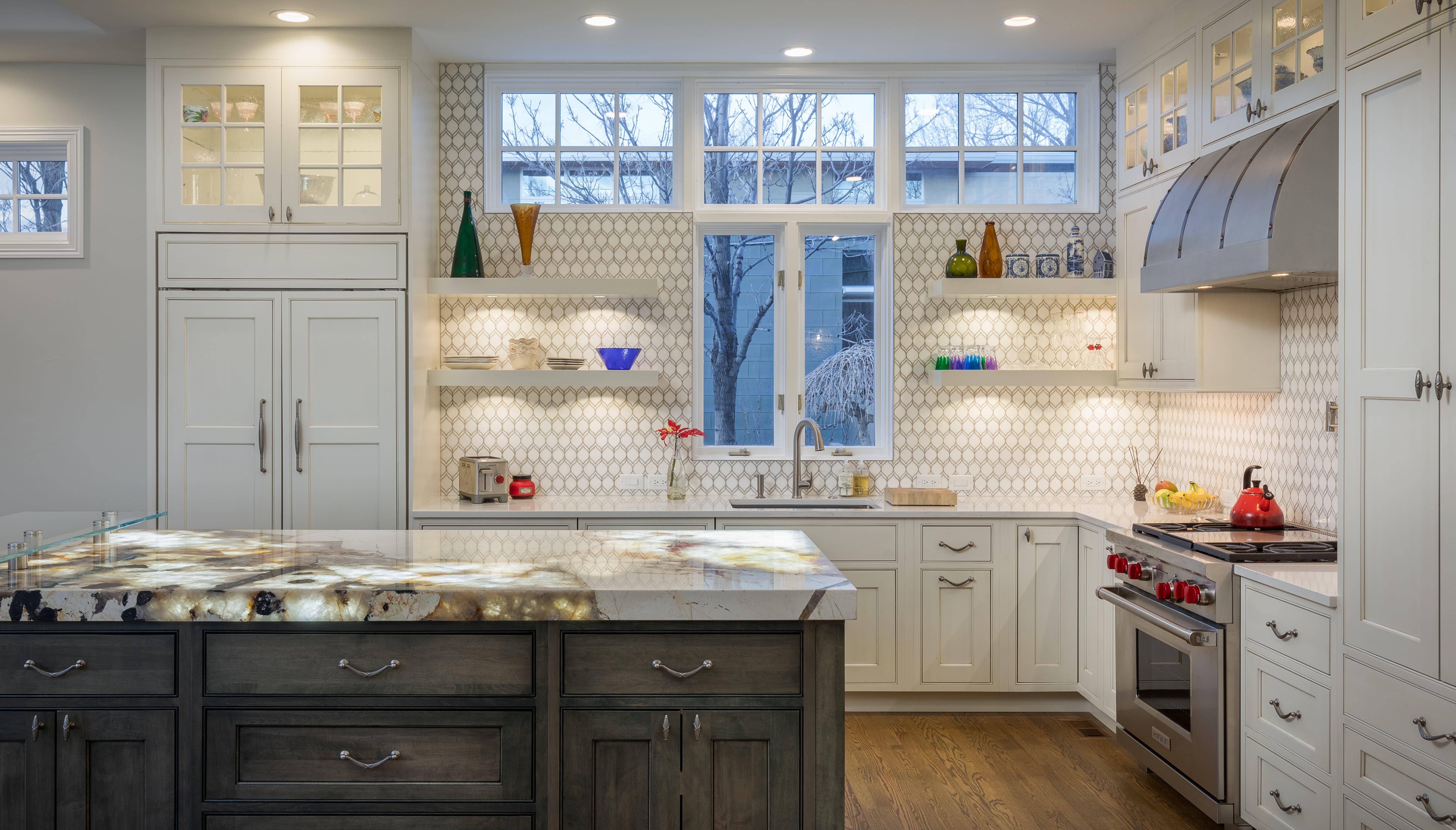 Photography by:
Timothy J Gormley