This is an amazing project that we got to be a part of. The change of the kitchen is so drastic. Absolutely love the end result. Montage Design Studio (Steffen Andrews + Christine Stegehuis) did an amazing job with making this project specific to the clients' interest. We fabricated and installed the countertops. Stone on the Island- Verde Marinace 3cm with 3" mitred edges. Perimeter- Caesarstone Quartz 'Pebbled' honed surface finish with waterfall edge panel on the bar.
As written By Steffen Andrews:
"Our clients love to cook and entertain but the kitchen in their 90's era Denver townhouse was very dated.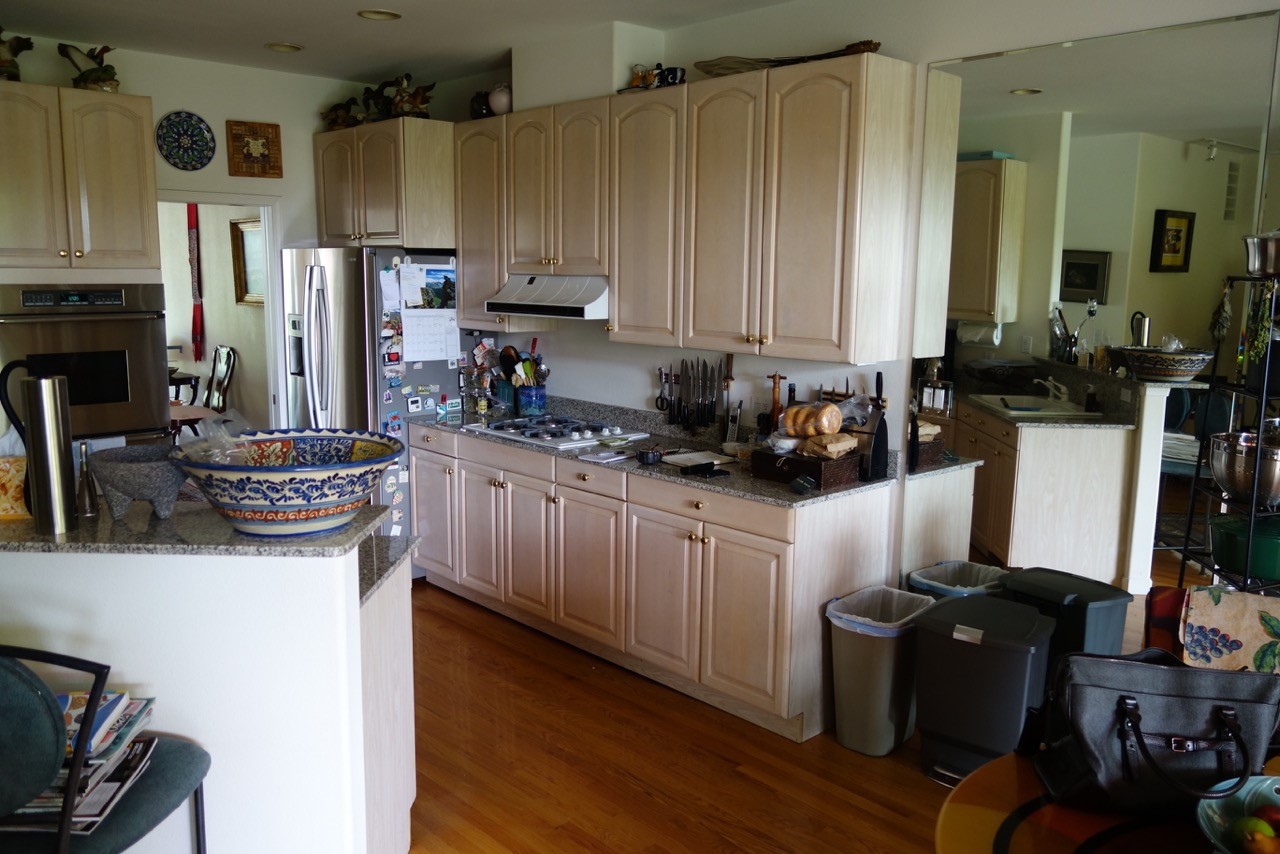 While it was a fairly large space, the layout was cramped and awkward.
The adjacent sitting area was an after-thought and a mishmash of design styles.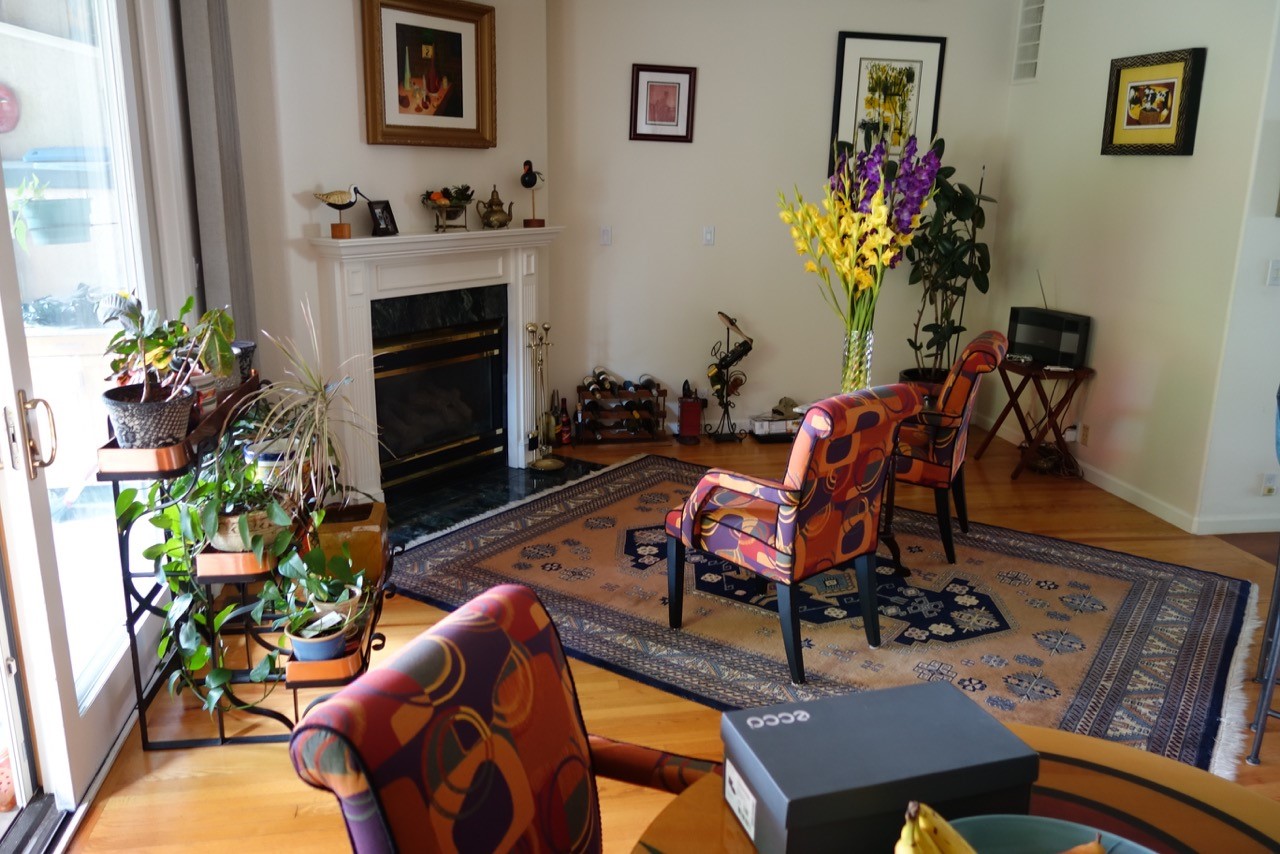 And the powder room needed some sprucing up, as well.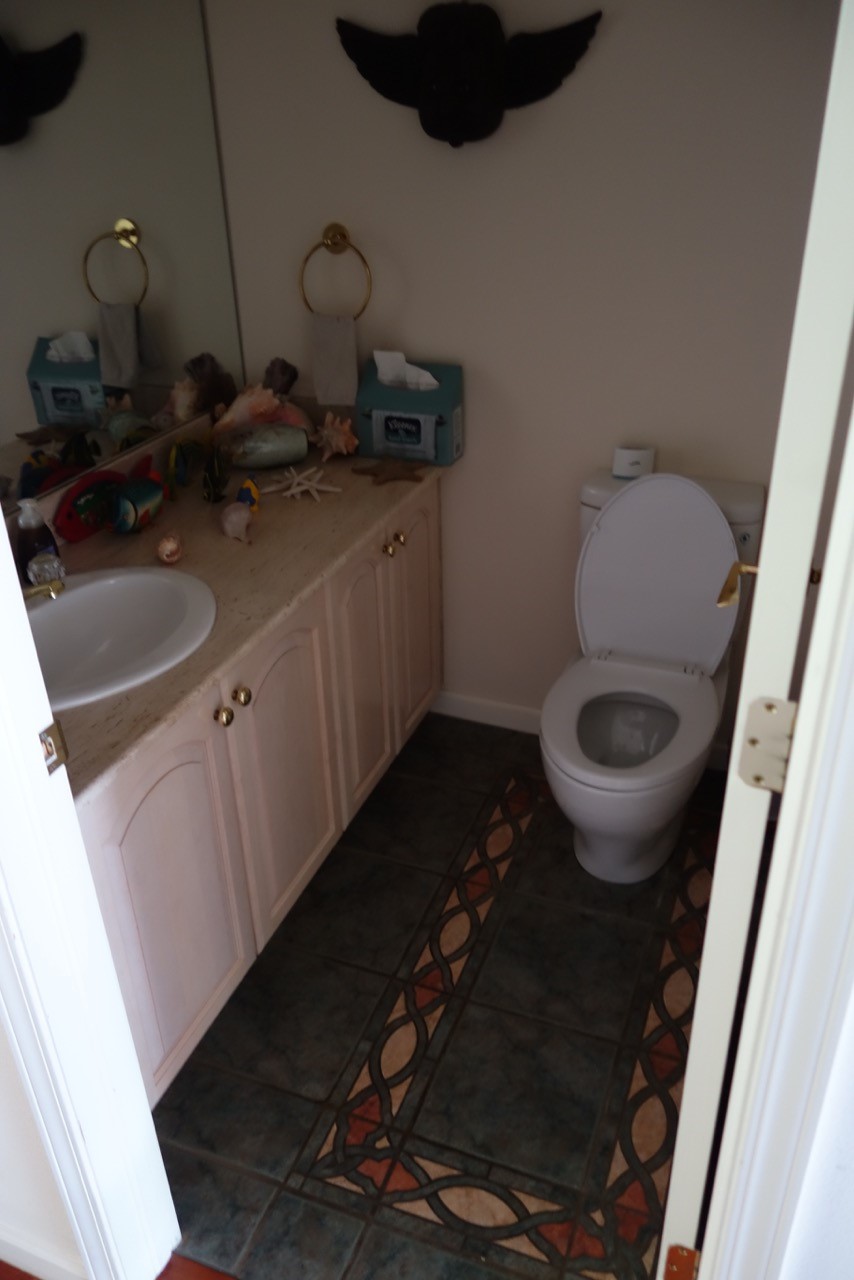 We have been gradually moving the entire space to a more modern design vernacular.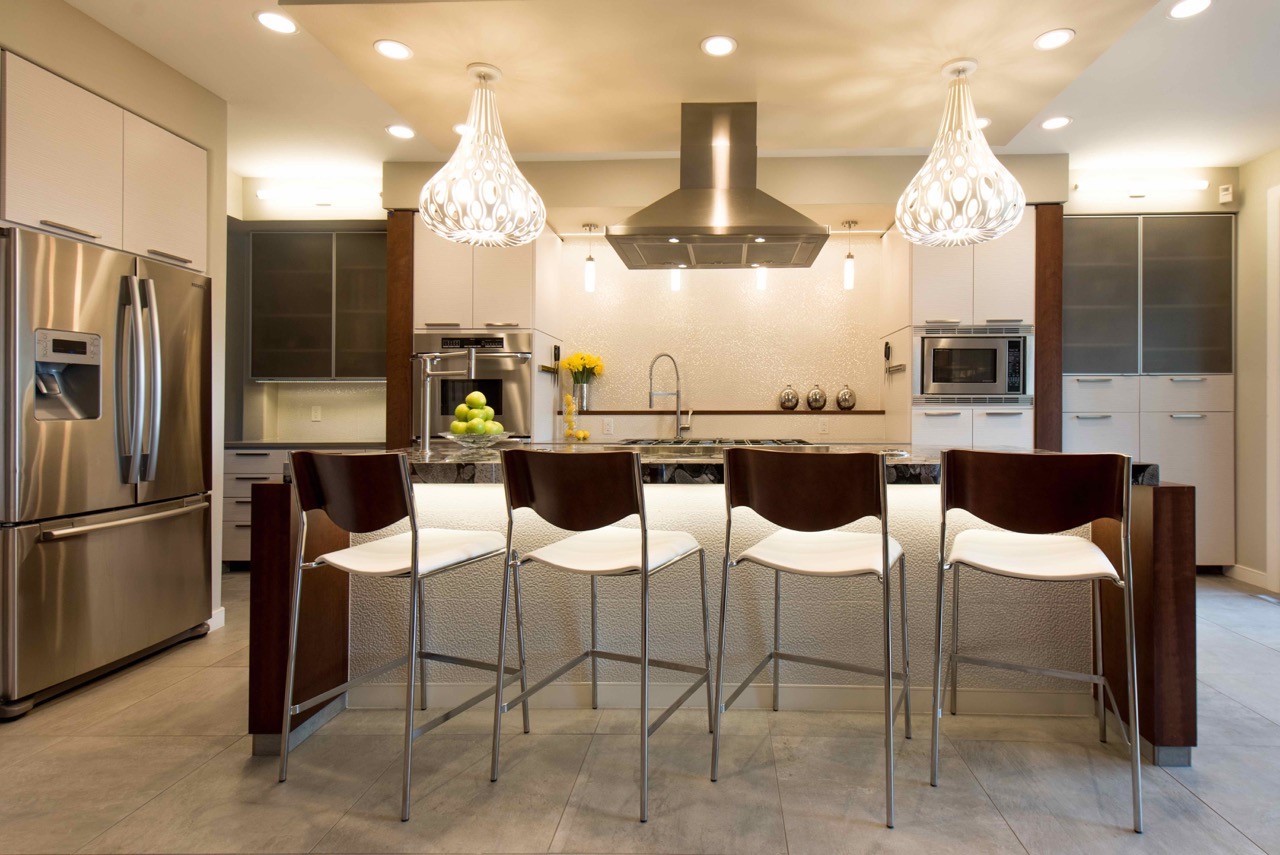 The cherry accents nod to wood flooring in other parts of the house.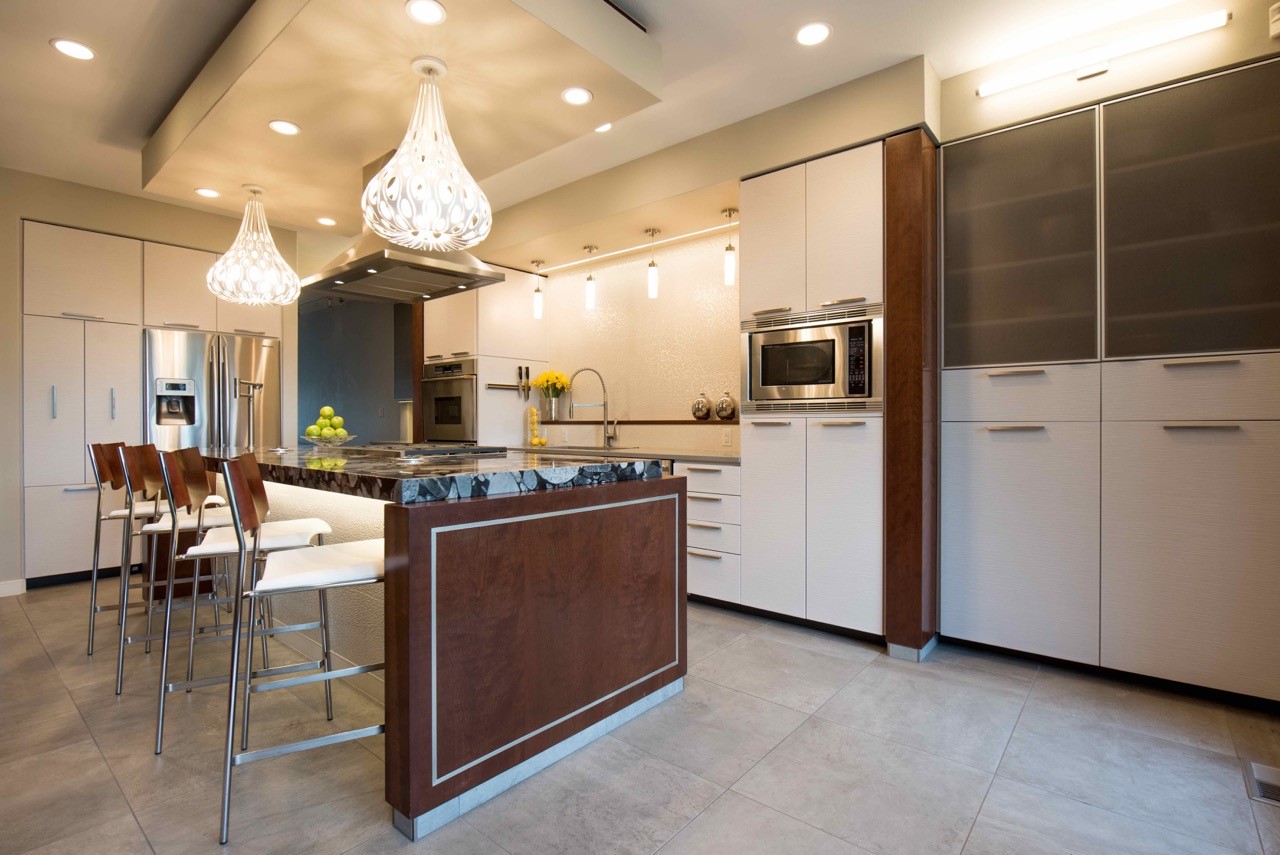 The kitchen's central island became the hub for food prep, cooking and hanging out. We dropped a soffit over the island to better define the space.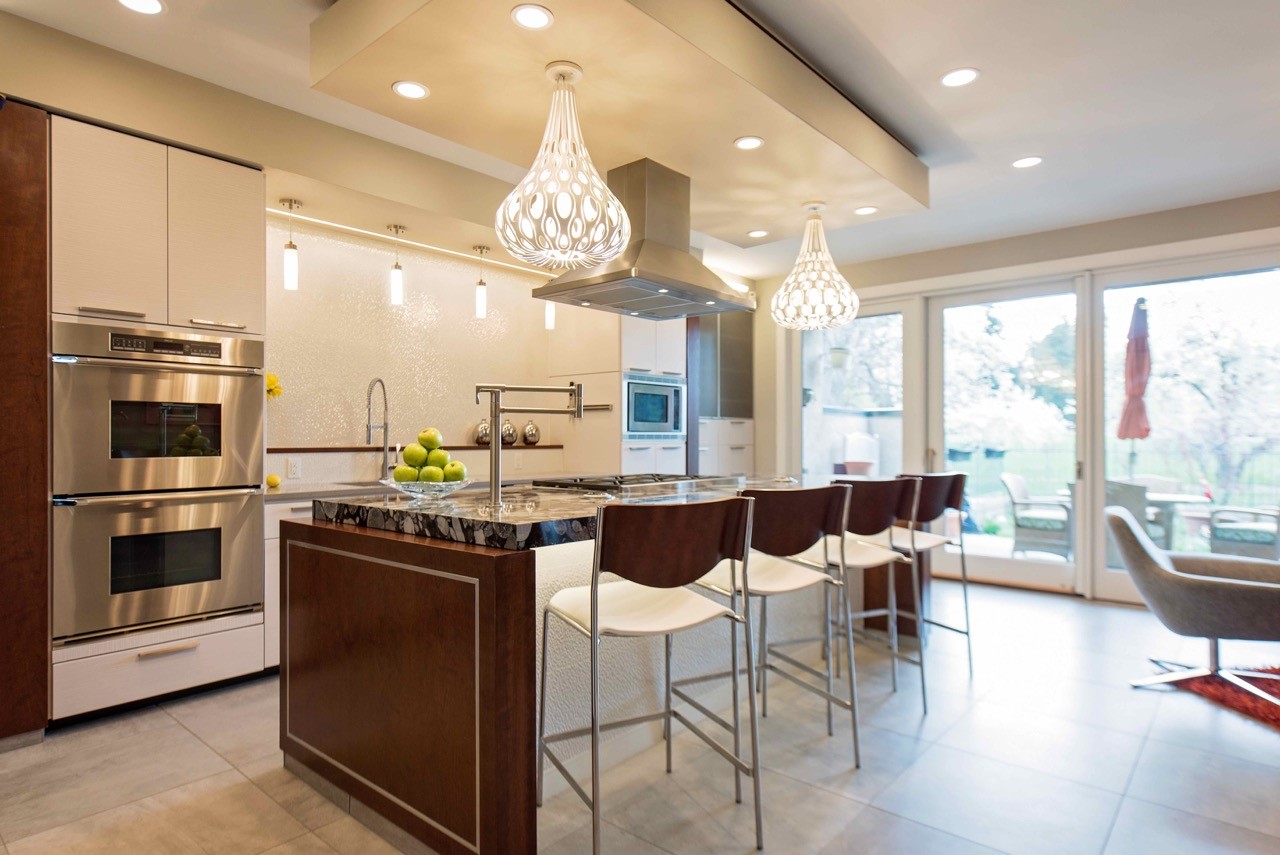 The amazing granite countertop inspired all of our other material selections. Check out the cool electrical pop-ups. They allowed us to be code compliant and not mar the island's cherry bases with electrical outlets.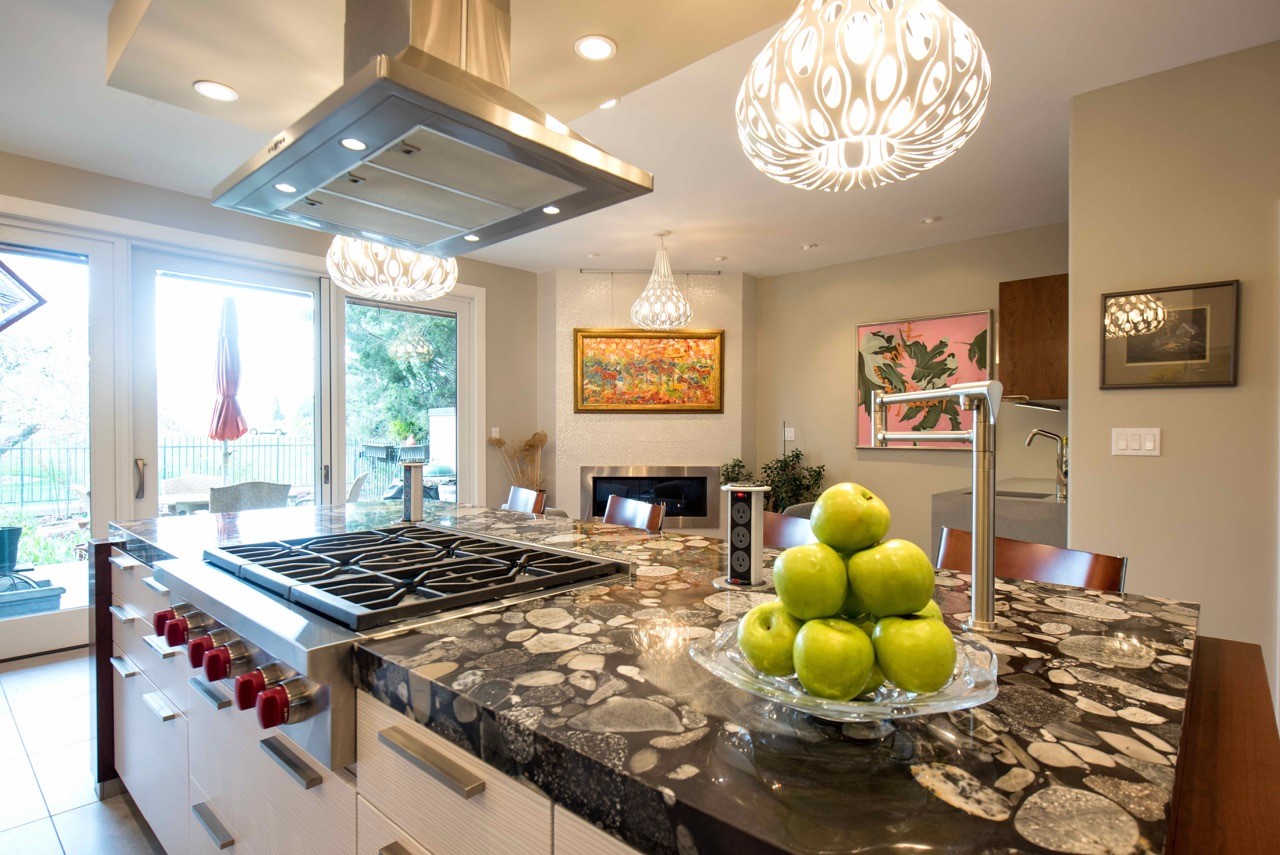 These amazing pendants reference the countertop material and have a hip 60's vibe.
The island is nearly 9' long. It took a heroic effort to get it into the space in one piece.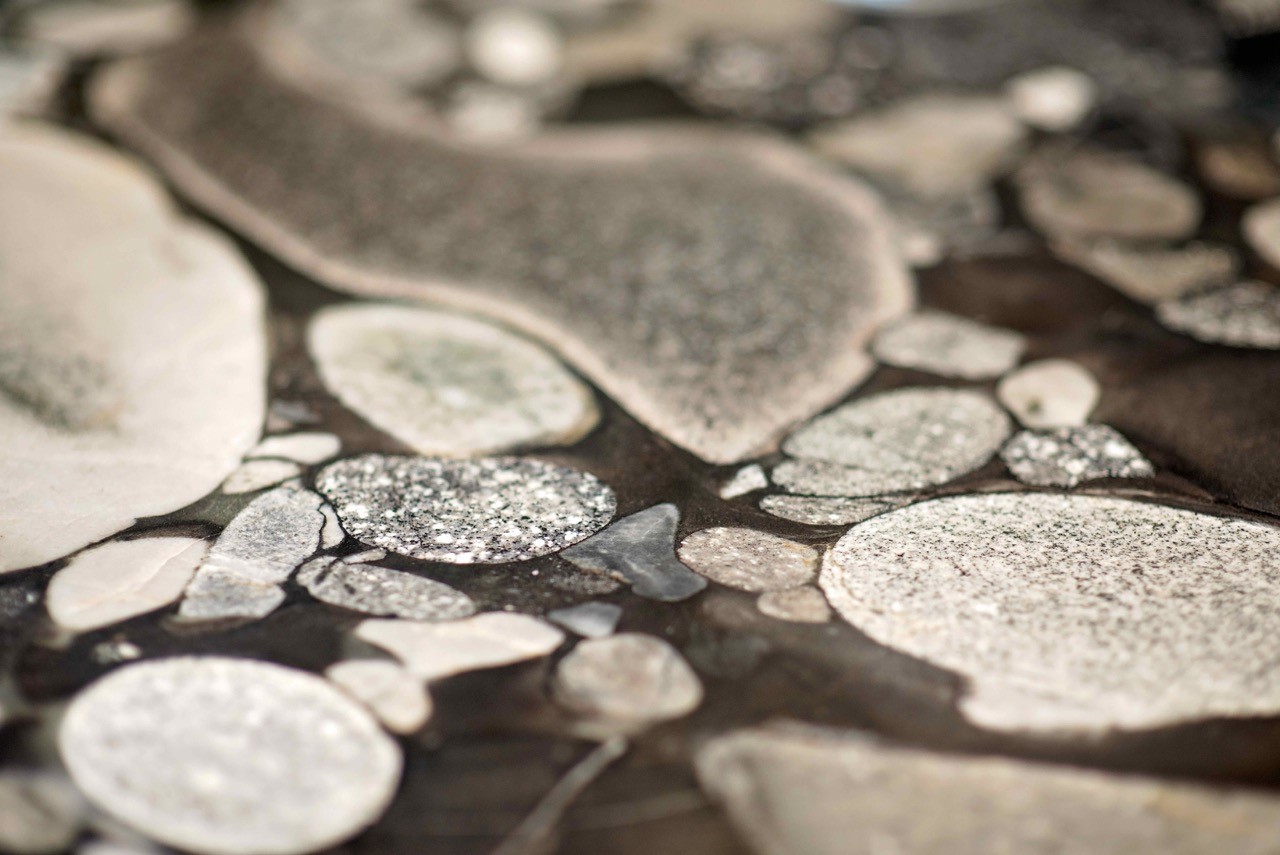 We modernized the fireplace, using the same textured tile as the kitchen backsplash with a custom cabinet above the wet bar.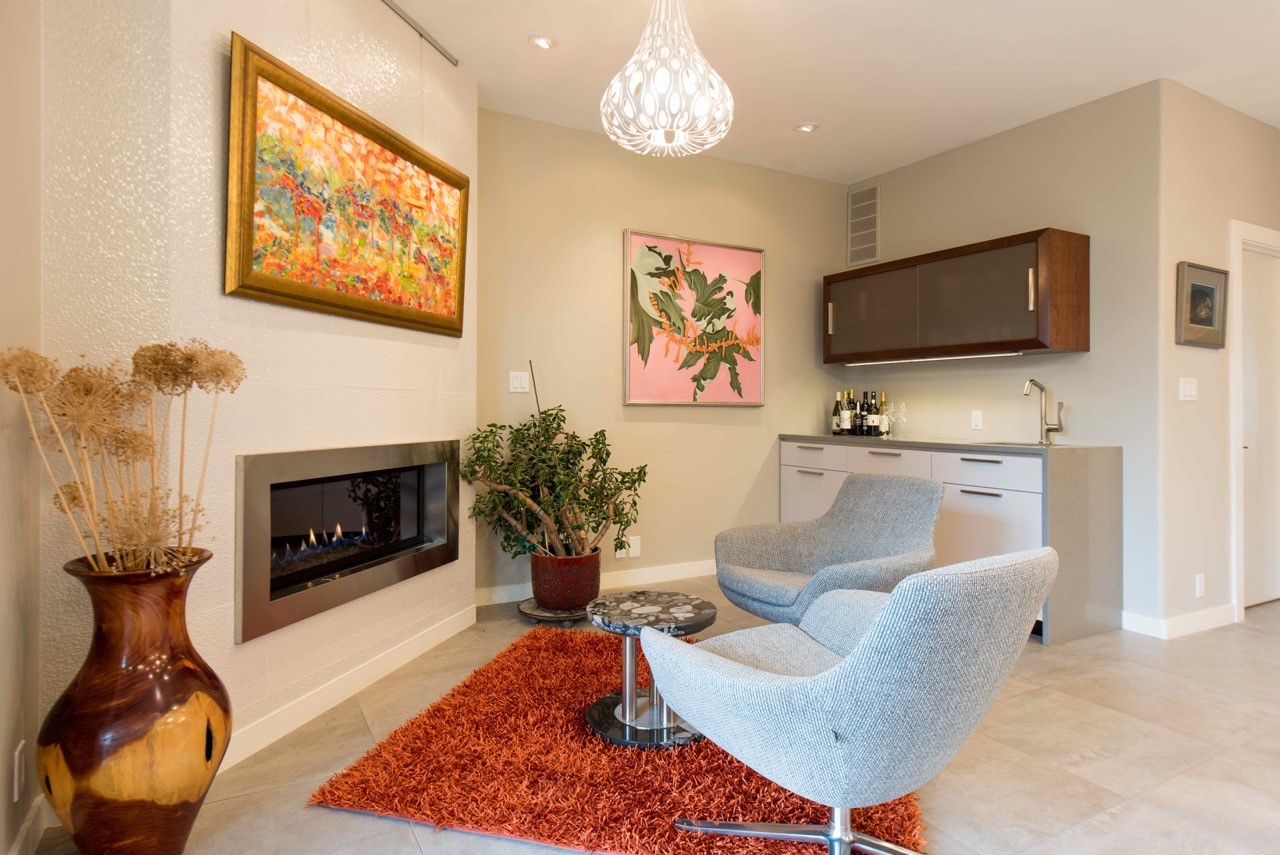 The "Bob" chairs are, at once, sleek and comfy. We used a left-over piece of granite to fabricate a small table.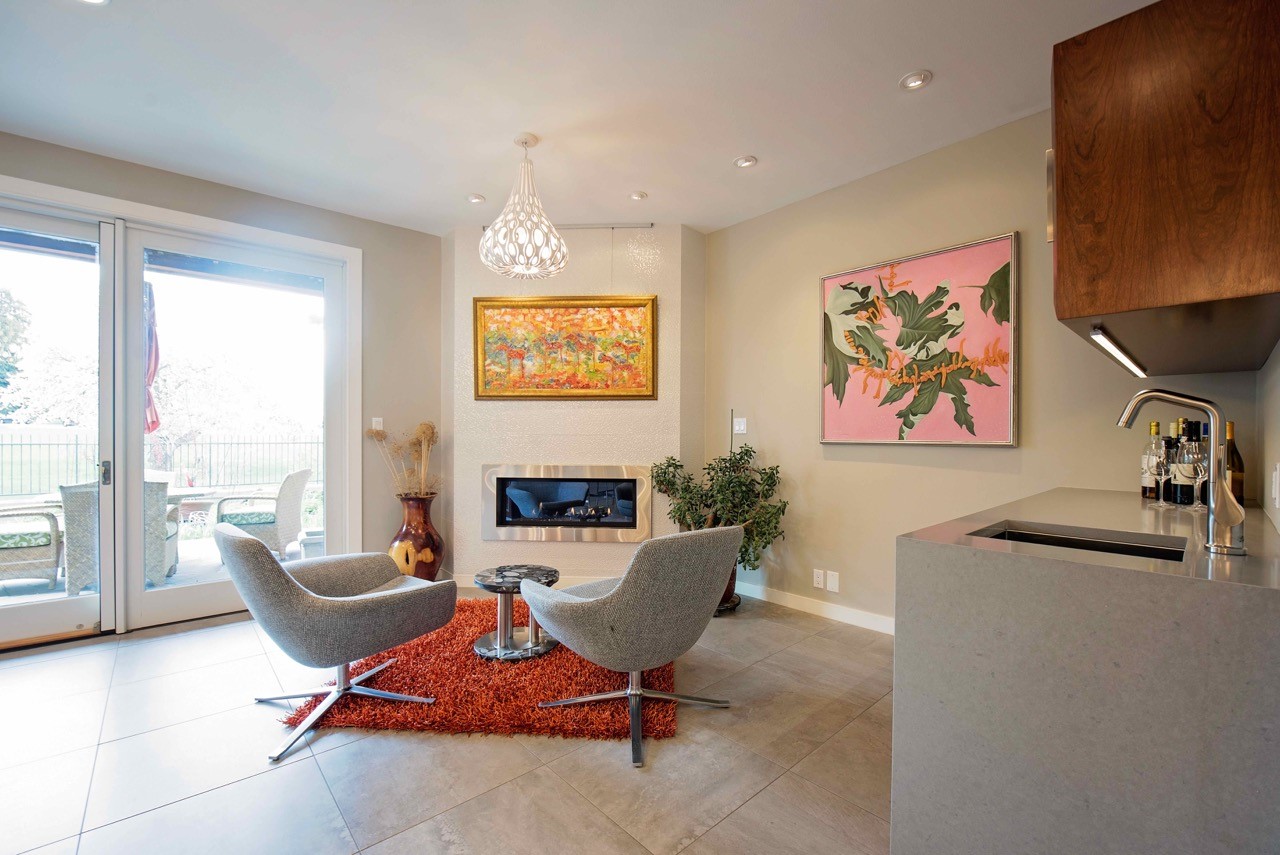 We used David Hicks iconic "Hexagon" wallpaper in the powder room.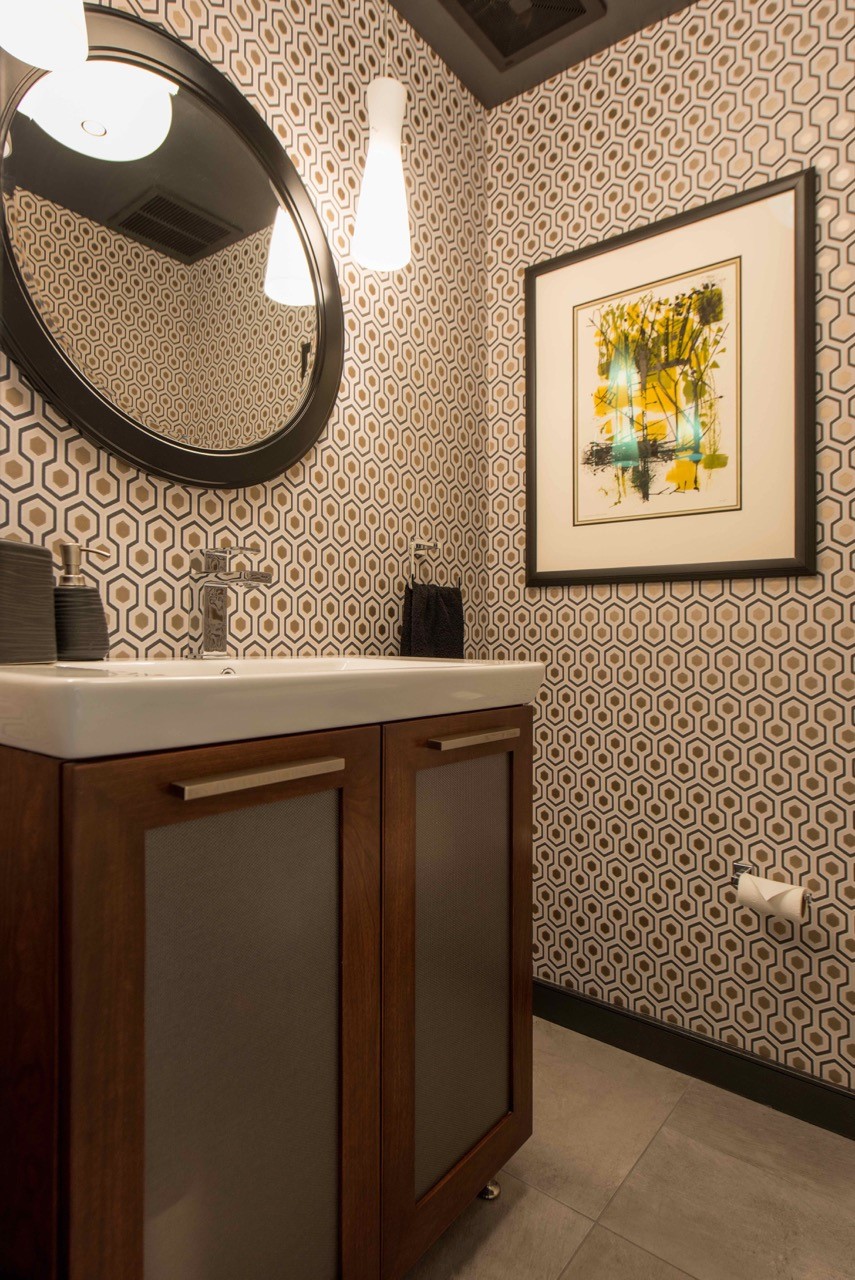 Everything was going well in the photoshoot until some random guy wandered in off the street.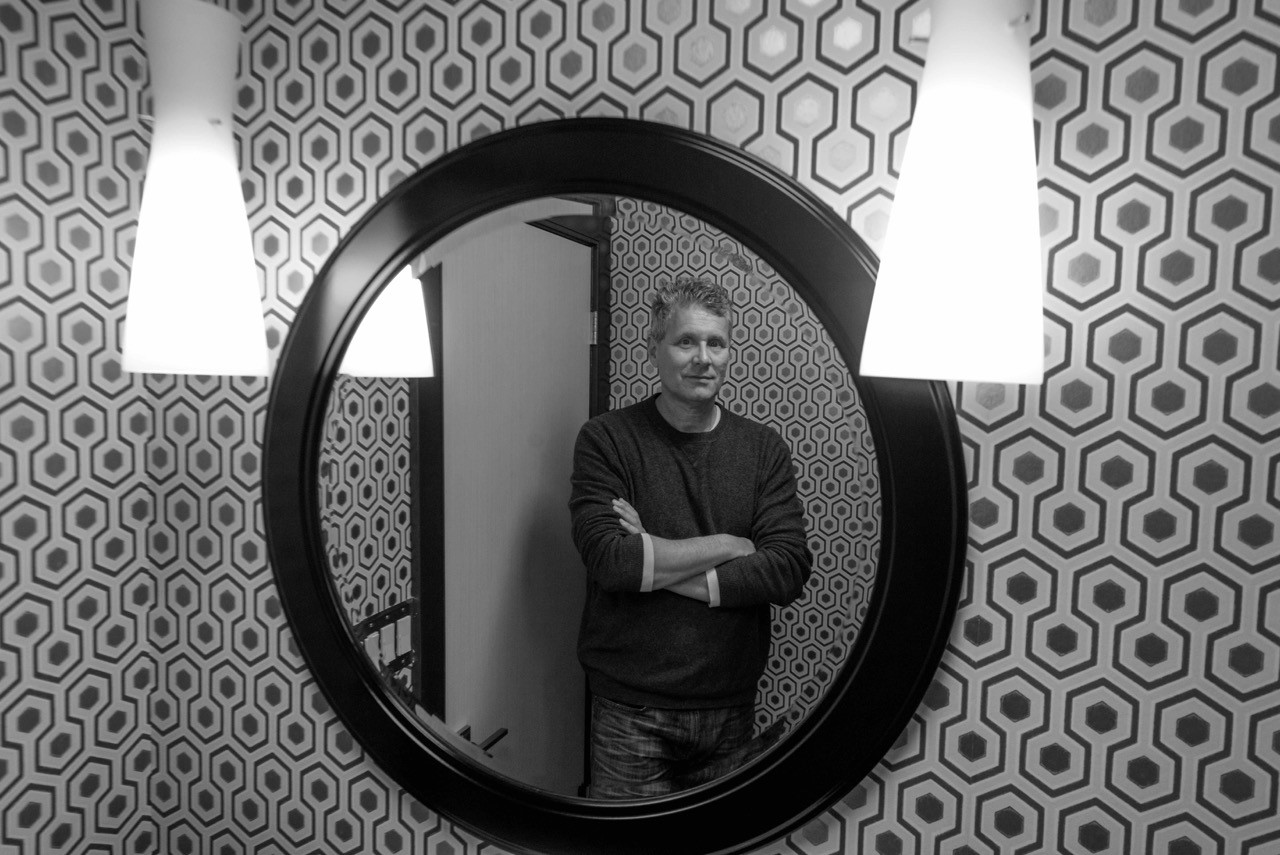 A big and heartfelt thank you to our clients who pushed us to be creative for them. That is such a great gift and so deeply appreciated".
Design By: Montage Design Studio (Steffen Andrews + Christine Stegehuis)
General Contractor: R Squared Design Build (Tom Restivo)
Cabinets: Caruso Kitchens
Countertops:
YK Stone Center
Tile: Porcelanosa
Seating: Officescapes
Photography: Britt Nemeth
Phone: (303) 883-3821
Web:
MontageDesignStudio.com