Hi, welcome back to the blog.. It has been some time since my last post- (Instagram page took over and I neglected our website .. not good!), But I will be updating the visitors on here going forth. YKSC has gone through many changes and updates over the last few years, but in addition to that, we have added some amazing new material to our stock. One of which is introduced below.
The dream stone of so many, and the dream stone of the few- who can afford to enjoy this level of luxury.
This is your opportunity to own the epitome of high end, a timeless piece of earths stone. Be one of only a few owners of this intimate collection of marble slabs- currently only 7left in stock. Carefully blasted out from the mountain, sliced, and polished to perfection at a factory, and imported to our showroom, this is for the most discerning buyer - offering unparalleled elegant, light, bright and modern design of one-of-a-kind stone. This marble application is most suited for a lavish master bathroom countertops, intricate powder room, a fireplace surround, or those show kitchens with waterfall edges and full backsplash. Calacatta Macchia Vecchia is an Italian Marble that contains multiple varieties, all with thick, pronounced veining - but due to its porous nature, it also needs slight maintenance.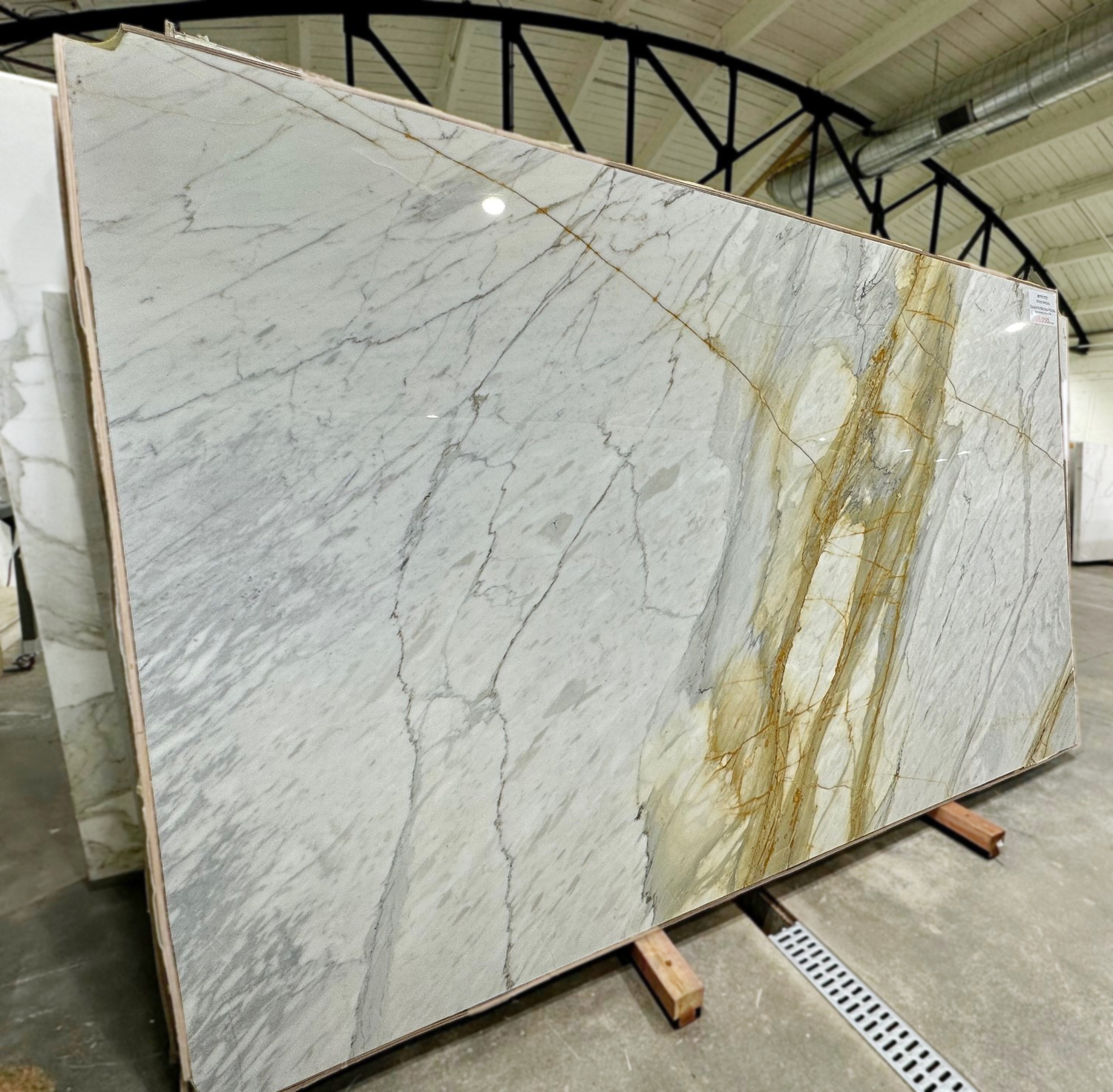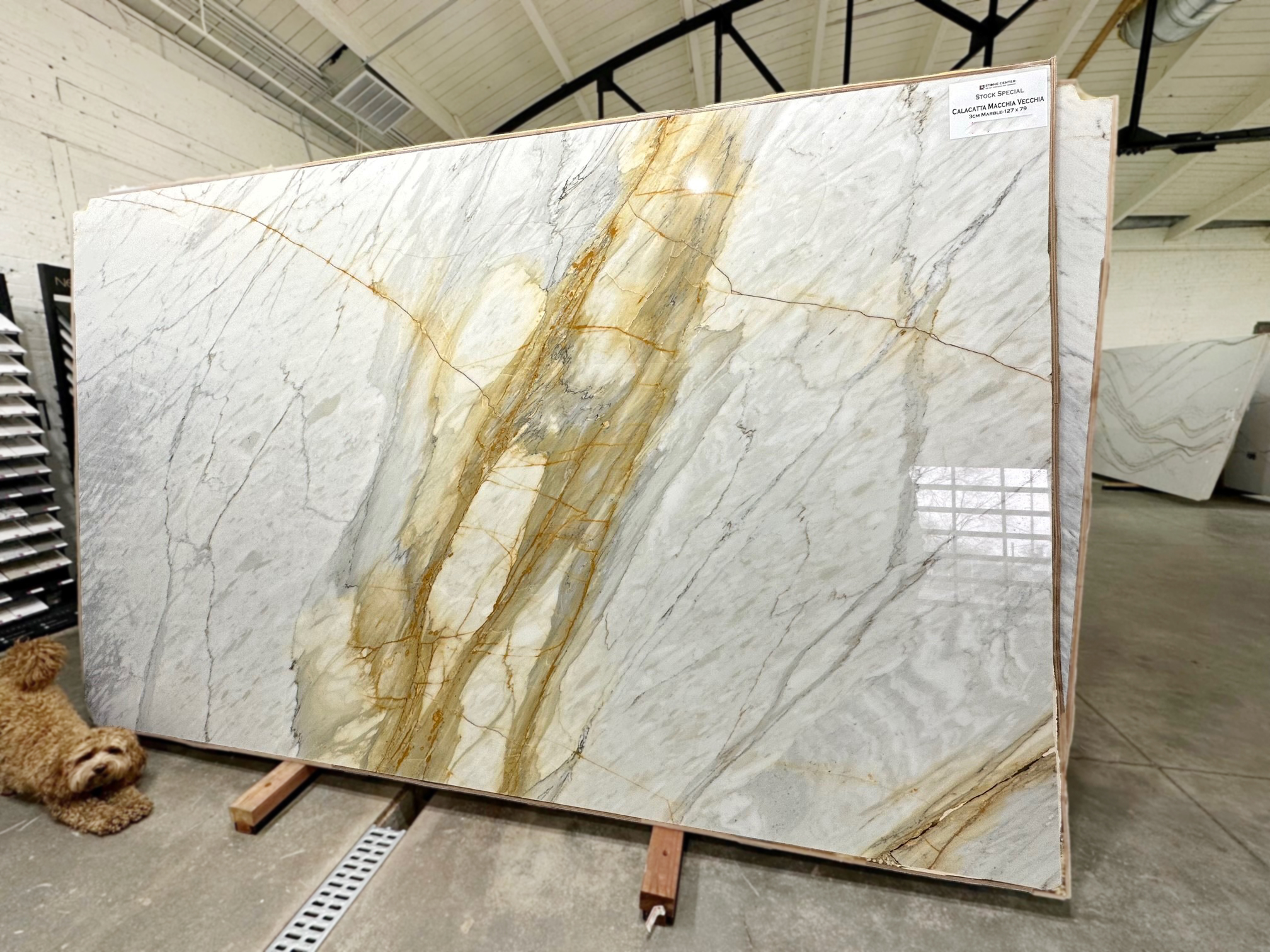 The name is Calacatta Macchia Vecchia-  3cm marble slabs. The unique strikes of gold and bold veins, create a beautiful contrast against the warm tones of grey. Making this truly one of a kind bundle recently imported. Only 7left in stock. 
Visit our stone showroom in Denver to select your homes' center of attention countertop.
If this slab is not in your interests, we have many other full slabs that will suit your home, along with hundreds of stone remnants- such as; quartz, marble, granite, cambria, soapstone and porcelain remnant slabs that will work for those smaller and single projects as well. Just have your measurements handy when you come.
Thank you, and can't wait to see you- Pluto will be the first to greet you :).