Excited to introduce another color to our slab stock yard. These are 3cm Blue Flower Granite Slabs. The base color is off-white, has a few black mica biotite minerals* (a shiny rock) along with dark brown and gray speckles evenly spread out all around the stone. This granite will make a definite statement in your kitchen, be it the center of attention- on the island, or on all visible countertops.
To not to take way from the beauty of this granite we recommend combining it with light color travertine or ceramic tile backsplash. In our opinion it will go well with any color cabinet.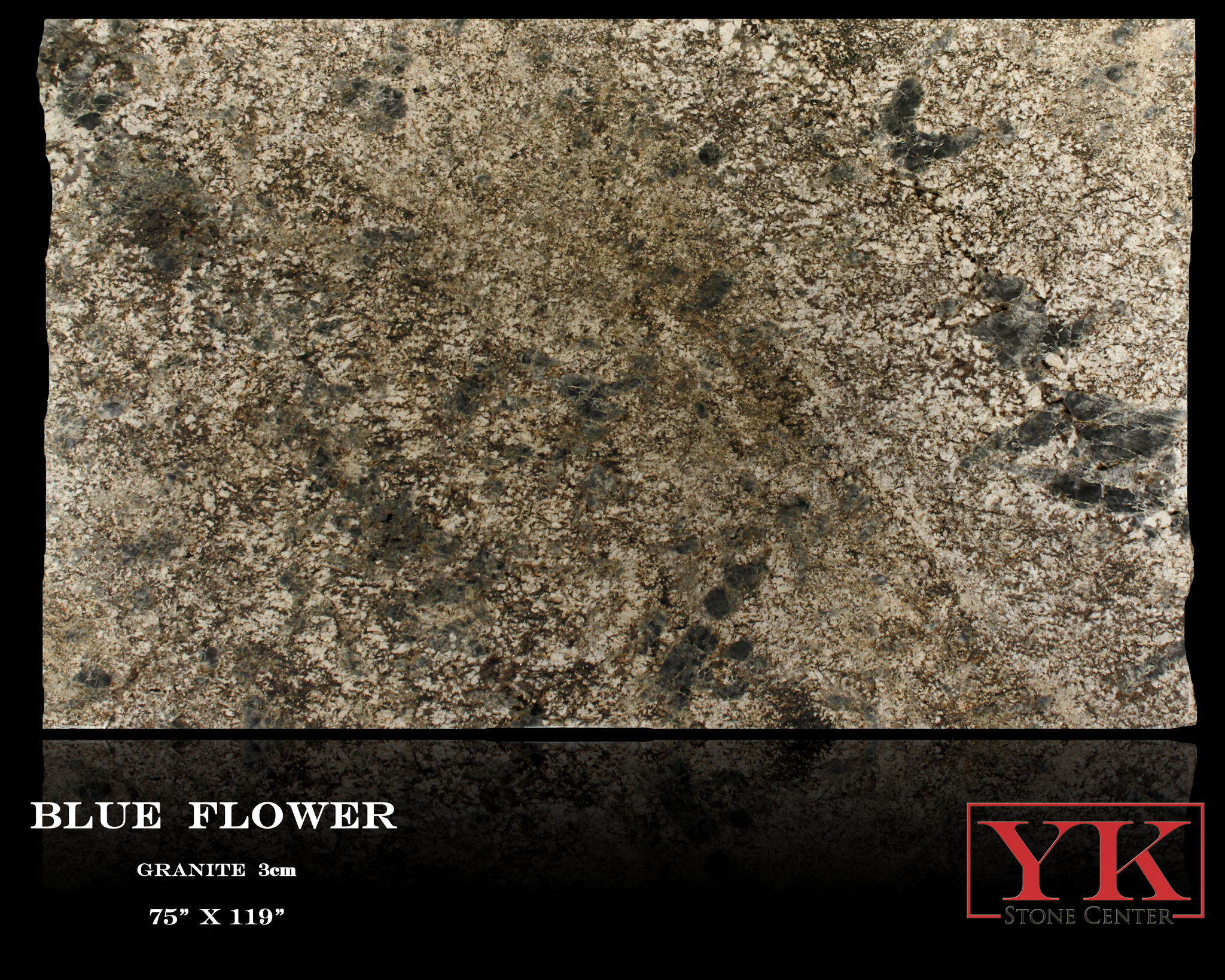 Here is a close up of the stone.

Side Note:
*I've just read that The black mica biotite has many positive uses for overall human health. When the mineral is extracted, it is used for purifying water.  Benefits are, it can eliminate calcification from the brain, lungs, prostate and breasts. It can be taken to remove candidia (yeast) from the body and can also be used to remove plaque from the teeth. Another use of it is- while oxygenating the blood, black mica can also be used to regulate blood pressure and blood sugar. Kidney stones might pass painlessly. Shimanishi also claims that black mica extract is able to stop hair loss and reverse gray hair.
copyright
:http://www.livestrong.com/article/539181-benefits-of-black-mica/
We are NOT
testifying
about the mineral usage/ benefits above, but thought I'd mention an interesting note I read about mica earlier today
. But I like the idea of the hair loss reversal... hehehe
Have a great rest of the week.
-Gina K.
YK Stone Center.