Return To Blog
Introducing
---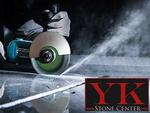 Excited to introduce a brand new color from Cambria Quartz Surfaces- Galloway. "Deep and mysterious like the waters off a rocky coast, Galloway lures furtive glances. It is a mix of sea, sand and time and shines like a luminescent pearl inside a rough and blackened oyster shell."  Is how Cambria describes it.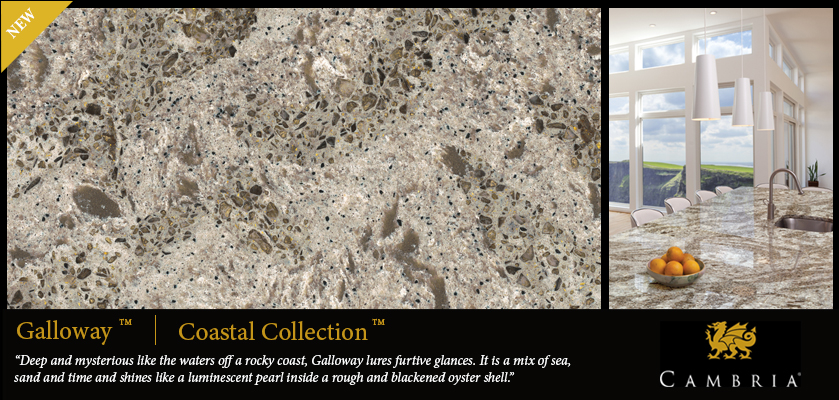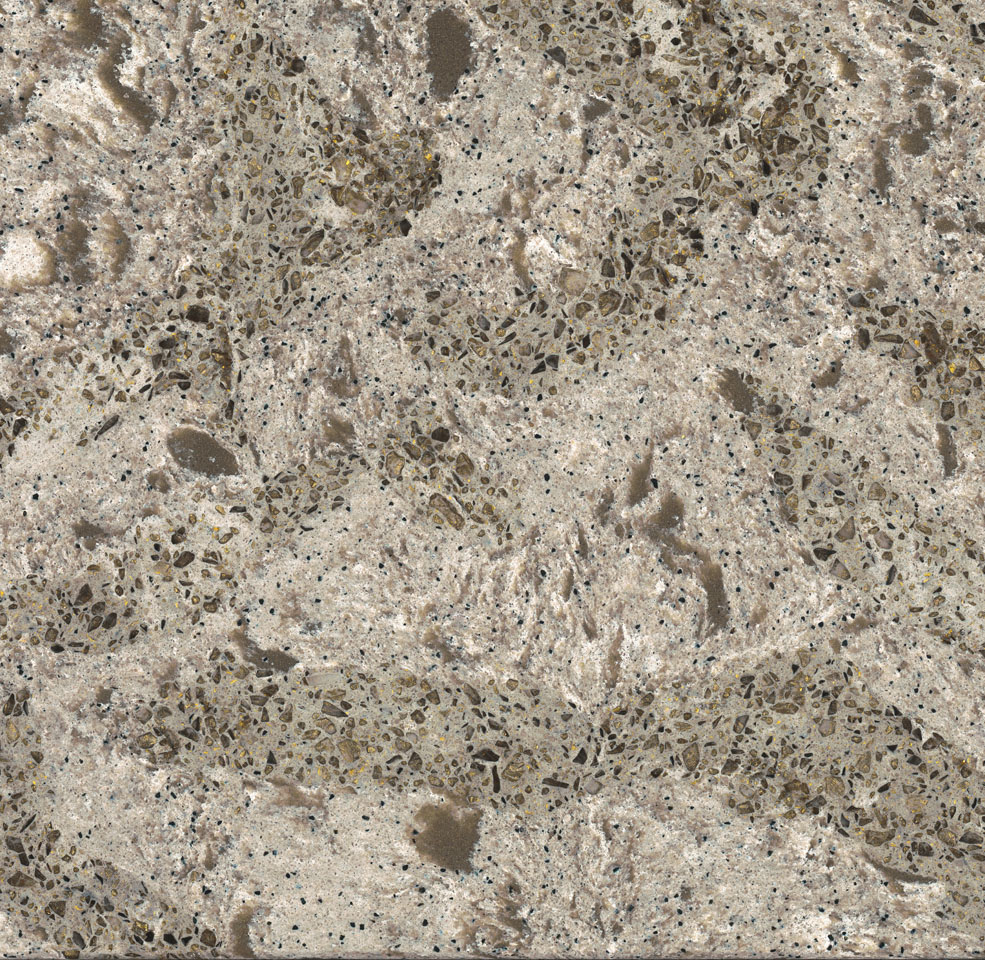 Galloway is quickly becoming one of my favorite colors and patterns from Cambria Coastal Collection. It has a subtle flow of the warm gray toned background, then interceded by groups of clear and gold sparkly crystals. When you step back and look at the whole slab, the settlement of the crystals throughout the slab look as if there is a murmuration of starlings dancing in the sky. The movement of Galloway is random and free flowing and varies from slab to slab. The size of Cambria slabs are 120"X55" and are 93% pure quartz. 3cm thickness is always in stock, 2cm are special order and take about 2 weeks for delivery.


1. Cambria is a Family Owned company and the only quartz surface made in the U.S.A.
2. Cambria is completely non-porous, non-absorbent, and very durable.
3. All Cambria surfaces are certified by GREENGUARD® and is NSF 51 certified.
4. Cambria has a Lifetime Limited Warranty.
5. Cambria has the look of granite and marble, also offers solid colors.
6. Cambria quartz doesn't need periodic sealing, polishing or reconditioning.

Well, there you have it. Hope to see some of you bring this beautiful material into your kitchen and bathrooms. I recommend putting quartz material especially into kids' bathrooms, as the material will not absorb any of the toothpaste, nor your little princess' pedi/mani kit or makeup grease/ oil. Quartz is made to withstand those conditions and more. Just use warm water and mild soap to clean up the mess. No need to worry about the upkeep of the material.

Come into our showroom to look at the Galloway 12"X12" sample as well as Cambria's full line of colors, 103 to be exact.

Visit Cambria's official page for more info.